Stand num. 02
The Civil UAVs Initiative (CUI) is a strategic initiative of the Xunta de Galicia aimed at improving the provision of public services through the use of unmanned aerial vehicles, which has so far mobilized 164 million euros through public and private collaboration.
This initiative has allowed the development of a new high technology sector in Galicia through an innovation and industrial policy focused on the aerospace sector.
   Stand num. 03
Indra is one of the leading global technology and consulting companies and the technological partner for core business operations of its customers worldwide. It is a world leader in providing proprietary solutions in specific segments in Transport and Defense markets, and a leading firm in Digital Transformation Consultancy and Information Technologies in Spain and Latin America through its affiliate Minsait
Airbus es líder mundial en aeronáutica, espacio y servicios relacionados. En 2019, con una plantilla de alrededor de 135.000 empleados, generó unos ingresos de 70.000 millones de euros. Airbus ofrece la gama más completa de aviones de pasajeros y es asimismo líder europeo en la fabricación de aviones de repostaje, de combate, de transporte y para misiones, y además es una de las empresas espaciales líderes a nivel mundial. 

  Stand num. 01
Babcock International, es una empresa líder en Ingeniería de servicios en sectores estratégicos muy especializados y altamente regulados, tales como la ingeniería naval, aeronáutica y nuclear. Fundada en 1.891, tiene ahora más de 35.000 empleados de alta especialización trabajando en los 5 continentes. Solo en el sector aeronáutico, Babcock opera más de 500 aeronaves en servicios de emergencias y transporte de pasajeros.
  Stand num. 27
General Atomics Aeronautical System (GA-ASI), an affiliate of General Atomics, is a leading designer and manufacturer of proven, reliable Remotely Piloted Aircrafts (RPA) systems, radars, and electro-optic and related mission systems, including the Lynx® Multi-mode Radar. The Predator® aircraft series has flown in excess of six million flight hours.
More information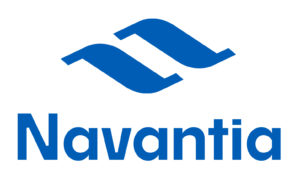 Stand num. 23  
Empresa pública española que ofrece servicios y nuevas tecnologías a sus clientes, entre otros en los sectores de defensa y naval. Integradora de los sistemas a bordo del primer USV en operación que realiza labores de seguridad portuaria (Puerto de Ceuta). 

  Stand num. 27
SENER Aeroespacial is a supplier of high-performance aerospace systems for Space, Defense and Science. In Defense, it develops electromechanical systems (METEOR; RBS 70 NG; Iris-T AA/SL and Taurus KEPD350), Communications (COMINT, Data Link); Microwaves and Radiofrequency, Antennas; autonomous navigation; RPAS (collaboration with GA-ASI in the MQ-9A, with NATO Pod as the latest joint development). It is part of the SATNUS consortium that leads in Spain the Remote Carriers Pillar of the NGWS-FCAS, and part of the recently created SMS consortium.
  Stand num. 26
Marine Instruments es líder mundial en el desarrollo y fabricación de equipos electrónicos principalmente para el sector pesquero. En los últimos años y gracias a una fuerte estrategia de diversificación, ha iniciado su andadura en Seguridad y Defensa. Para este sector, ha optado por la adaptación de uno de sus productos más innovadores, el dron solar de ala fija.

  Stand num. 25
SISTEM, as a part of the CPS Group, we are a system integrator company that offers to its clients global solutions, in the Intelligent Transportation, Telecommunications and Security market, specialized in Traffic, Railways, CNS/ATM and Ports sectors. We feature solutions fitted to the needs of out customers, based on our UAS platforms, Fulmar View, which thanks to its ability to be equipped with different sensors, the chance to adverse conditions operation and data analytics toll as well as movement satellite communications integration- It allows us to provide support in environments such as forestry, agriculture, roads and maritime, among other.

Stand num 24
AeroVironment is a technology solutions provider that designs, develops, produces and supports an advanced porfolio of unmanned aircraft systems (UAS). Agencies of the U.S. Department of Defense and allied military services use the company's battery-powered, hand-launched unmanned aircraft systems extensively to provide situational awareness to tactical operating units through real-ttme, airborne reconnaissance, surveillance and communication.
Boeing is the world's leading aerospace company and the world's largest combined manufacturer of commercial and military aircraft. In addition, Boeing designs and manufactures helicopters, defence and electronic systems, missiles, satellites, launch vehicles and advanced communications and information systems. The company also provides numerous support services to commercial and military aviation. Boeing Research & Technology-Europe focuses on key technology solutions such as model-based engineering, aerospace operational efficiency and autonomous systems operations, engineering systems redesign, development of advanced manufacturing methods, supply chain support and sustainable production of aviation biofuels.
Stand num. 24
CETA's team accrues over 60 years of experience in aircraft upgrades, specifically in Engineering, design, supply, installation and certification of Avionics and Mission Systems. As an Approved Design Organization, DOA EASA.21J.635 and Military Design Approved Organization (ES.PERAM21J/1389/20) We offer engineering and certification services to end customers and to other DOAs and Engineering Companies
Stand num. 22
everis Aerospace, Defense and Security (everis ADS) offers differential solutions integrating innovative technologies developed by them, by the SMEs they invest in and by the partners with whom they have strategic alliances. The company combines the strength and background of everis Group with the flexibility and the adaptive capacities of its technological SMEs to provide the market with state-of-the-art products and services.
  Stand num. 05
ITG is a National Technology Center located in A Coruña since 1991 and our General Manager has been the President of the Spanish Federation of Technology Centers (FEDIT) since 2015. We are the only Technology Center in Galicia that develops the National Strategy for Autonomous Aerial Mobility of the Spanish Ministry of Science and Innovation (Cervera Network) and the only one that has Mixed Units of Research with companies in the UAS field.
Stand num. 04
National Institute of Aerospace Technology (INTA) is the Public Research Organization attached to the Spanish Ministry of Defense. Remotely manned navigation is one of its areas of greatest experience and effort in R + D + i. Among its facilities, INTA has CIAR (Rozas, Lugo) in Galicia, to test remote piloted own systems and those from clients or technological partners.
PAP Tecnos is a Spanish company, with international projection, that develops defense and security solutions through a consortium with national companies, thus benefiting the Spanish industrial fabric. Its reliable and efficient solutions are the answer to the needs of our Armed Forces to guarantee their security and the success of their missions.
Stand num 22
SCR is a leading company in the design, manufacture and operation of unmanned systems. Founded in 1994, it has sold more than 950 aircraft and carried out more than 2,500 missions for national and international clients. SCR stands out for being directly present in all the key activities of the value chain in the unmanned vehicle sector, for a firm commitment to innovation and technological development, and for the development of solutions adapted to every need.
Stand num. 06
Con años de experiencia en el sector de los Sistemas No Tripulados, Aeronáutica SDLE, es proveedor oficial de la OTAN y de Naciones Unidas, actualmente presente en más de 25 países. Aeronáutica SDLE trabaja en soluciones no tripuladas para empresas tales como Airbus, Grupo ACS y Navantia y está integrado en las nuevas apuestas de Salvamento Marítimo y Guardia Civil en necesidades de RPAS, aportando soluciones de última generación, así como sus contramedidas. En 2018 fue una empresa reconocida por el Ministerio de Ciencia, Innovación y Universidades, recibiendo el sello de PYME Innovadora por sus avances tecnológicos en I+D+i.